Research on Pink house/natural-kei style. This is to help me keep track of my links:
ARTICLES/INFORMATION

according to English lolita wiki page:
"The lolita style began in the 1970's with brands such as Milk and Pink House making outfits that resembled Canada's
Anne of Green Gables
(which is widely loved in Japan) and, to a lesser extent, Little House on the Prairie."
http://en.wikipedia.org/wiki/Gothic_lolita
"Cute clothes are deliberately designed to make the wearer appear childlike and demure. Original cute clothes were simple white, pink and pastel shades for women and more sort of bright and rainbow coloured for men. The clothes were often fluffy and frilly with puffed sleeves and lots of ribbons, - a style known as 'fancy', or alternatively were cut slightly small or tight and came decorated with cartoon characters and slogans. In the first half of the 1980s the most fashionable design house in Tokyo was Pink House Ltd.' which produced adorable outfits for budding cuties.Pink House was so sought after that the Hakuhodo research institute began to refer to young people aspiring to the Pink House image as the "Pink House movement.' (Hakuhodo, 1984:227) Women's underwear was also cute, the dominant taste being for puritanical white pants and vests, in addition to the infamous white tights, frilly ankle socks or knee length 'school-girl' socks. Then there was the understanding habit of manufacturers in placing great lengths of elastic in underwear so that women's pants often looked like a little girl's off but fortunately stretched to three or four times the size in service."
Taken from:
http://www.howardwfrench.com/archives/2005/11/23/cuties_in_japan/
Entire article:
http://www.kinsellaresearch.com/Cuties.html
Wonderful World and KANEKO ISAO article
http://metropolis.co.jp/tokyo/430/fashion.asp
(review of fashion line, in first part of the article)
http://archive.metropolis.co.jp/tokyo/422/fashion.asp
Blog post stating his retirement (in japanese) (DOWN)
http://sugar123.blog50.fc2.com/blog-entry-147.html
Brief Brief Overview/History
www.virtualjapan.com/wiki/Pink_House
Japanese Fan Site: (Down)
http://www.pinkhouse.org/
Moon Afternoon reviews (Down)
http://www.celga.com/egl/index.php?page=blogs&u=frozen&offset=1
Blog on Pink House/Kaneko Isao, and the evolution of pinkhouse into lolita
http://kuroloki.wordpress.com/2008/02/17/a-detailed-history-of-lolita-fashion/
Chiptap:
pupe.ameba.jp/closet/5GZvc94E2Hy4/
chiptapfactory.blog43.fc2.com/
MY FAVORITE PICS: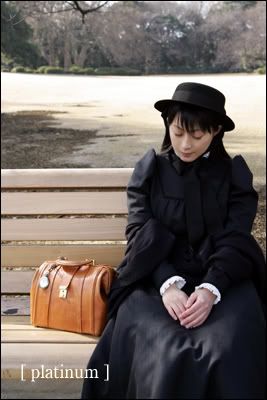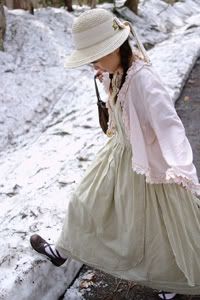 LIVEJOURNAL POSTS/LINKS:
community.livejournal.com/visual_fuckers/883375.html
Lolita Indies:
http://community.livejournal.com/lolita_indies/profile
http://community.livejournal.com/lolita_indies/3166.html
http://community.livejournal.com/lolita_indies/14372.html#cutid1
http://community.livejournal.com/lolita_indies/14153.html
community.livejournal.com/lolita_indies/15182.html
EGL Posts
community.livejournal.com/egl/12785631.html
http://community.livejournal.com/egl/9938926.html
http://community.livejournal.com/egl/10299064.html
http://community.livejournal.com/egl/10810974.html
tsu_
http://users.livejournal.com/tsu_/77131.html
http://community.livejournal.com/daily_lolita/tag/tsu_
VALID/STILL OPEN STORE LINKS: (excerpt)

community.livejournal.com/lolita_indies/15182.html


Jane Marple:

www.janemarple-stmm.co.jp/
Angel Fish
:
http://www.osakanamanbou.jp/angel/kata-top.htm
Moon Afternoon
:
http://meikyu.at.infoseek.co.jp/index2.htm
Webshop: Appears to be e-mail based
direct link to the clothing:
http://meikyu.at.infoseek.co.jp/c/c.htm
Pink House (and Ingeborg, Helmut Lang, and PH Blue)

http://www.gedix.co.jp/
Webshop:

http://gedix-webshop.jp/
SM2
:
http://www.sm2.co.jp/home.html
Buying From Second Hand Stores:

The ones that don't have international shipping are listed on the main brand list posted above. The three below DO accept International orders.

Alice Fururn
www.fururun.com/
The side box with the basket of Daisies has their pink house and other natural kei brand links.

Closet Child:
Just sells gothic/punk/lolita, but does stock Jane Marple:
closetchild.ocnk.net/

Fairy Angel:
Yet again, caters mostly to gothic lolitas, but does carry Jane Marple
http://fairy-angel.com/?pid=18381709
Buying From Auctions:
Translations of Brand names/Common items:
Pink House: ピンクハウス
Wonderful World: ワンダフルワールド
Kaneko Isao: カネコイサオ
Ingeborg: インゲボルグ
Karl Helmut: カールヘルム
Garland: ガーランド
Apron: エプロン
Bag: バッグ
Bear: 熊
Blouse: ブラウス
Cardigan: カーディガン
Dress/OP: ワンピース
hat: ハット
long skirt: ロングスカート
luckypack: 福袋
sandals: サンダル
sweater: プルオーバー
straw hat: 麦わら帽子
The Pink House Category on Mbok:
www.mbok.jp/category/categ_100000291.html
Pinkhouse category on yauctions japan:
http://list2.auctions.yahoo.co.jp/jp/2084048623-category.html